Xiaomi 32 MP Selfie Camera Phone
Mi Sub brand Xiaomi is going to launch their new phone on april 24 a phone which has 32 MP selfie camera.Xiaomi officialy annouce to launch this phone at last of the april and will be avail in the market at the middle of May Month.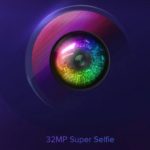 Xiaomi 32 MP Selfie Camera Phone
As Xiaomi is now getting big brand just like Samsung and Oppo mobiles its start focusing on the camera quality. Xiaomi recenly launch a phone Redmi Note 7 Pro with 2 verient which is already demand in the market and still remain out of stock at every flash sale. On the basis and requirment of the front selfie camera Xiaomi decide to increase quality of Camera in upcoming Xiaomi Phone.
Xiaomi Y3 Features
Phone features is yet to announce by Xiaomi and keep it private till the launch event on a speach its told that it will be come with a 32 MP Selfie camera on the comparision with VIVO V15  and V15 Pro which has pop up Selfie camera running in the market at high price.Only camera feature is announce yet we are expecting to get this phone with better processor just like Note 7 Pro
Xiaomi Y3 Phone Price in India
Xiaomi doesn't give any idea about phone prices but its expecting to launch price with a range of 16K to 19K.
Please follow and like us: